Tembaga Untuk Mod Single Ethernet Fiber Optical Media Converter
Media Penukar Tembaga Untuk menyediakan Fiber optic serat optik Ethernet untuk pengguna profesional untuk membangunkan produk pintar yang kuat. Single Mode Fiber To Ethernet Converter dengan 1 10 / 100M RJ45 media serat penukar converter gentian media . Ethernet To Optical Converter menggunakan panjang gelombang WDM 1310nm dan 1550nm untuk mencapai transmisi bi-directional fiber tunggal yang sesuai untuk pengendali telekom dengan standard yang tinggi. Foclink Supply F iber Media Converter , PLC Splitter, SC Penyambung cepat, Tetap Optik Attenuator, S ingle Mode Fiber Patch Cord .
Ciri-ciri Utama: ( Fiber Media Converter, Fiber Optic Media Converter, 10 100 Fiber Media Converter, M edia Converter 1000 )
1. Fungsi perundingan auto membolehkan pelabuhan UTP untuk auto pilih 10/100 / 1000M dan Full Duplex
2. Port UTP menyokong sambungan MDI / MDI-X auto crossover.
3. Fiber Singlemode: jarak maksimum sehingga 60km
4. Menyokong maksima 1536 byte Ethernet packet
5. Mengawal kawalan aliran
6. Mengguna pakai bekalan kuasa dalaman
Informasi teknikal:
1. Standard pengendalian: IEEE802.3z / AB, 1000Base-T dan 1000Base-SX / LX
2. Suhu bersuhu: 0 ~ + 50 ° C Suhu penyimpanan: -20 ~ + 70 ° C Kelembapan: 5% ~ 90%
3. Penyambung: UTP: RJ-45,10 / 100 / 1000Mbps; Serat: SC, 1000Mbps
4. Kabel: Kabel UTP: Cat 5e atau Cat 6 (jarak maksimum sehingga 100m)
Fiber: singlemode: 8.3 / 125, 8.7 / 125, 9 / 125μm (jarak 20-100km)
5. Kawalan aliran: Duplex penuh: IEEE802.3x Half Duplex: tekanan belakang
6. Kuasa: DC 48V ke DC 5V
7. Jadual alamat MAC: 4K
8. Penampan data: 256K
Spesifikasi produk:
Serat dual 10/100 / 1000m
Serat tunggal 10/100 / 1000M
Gambar Produk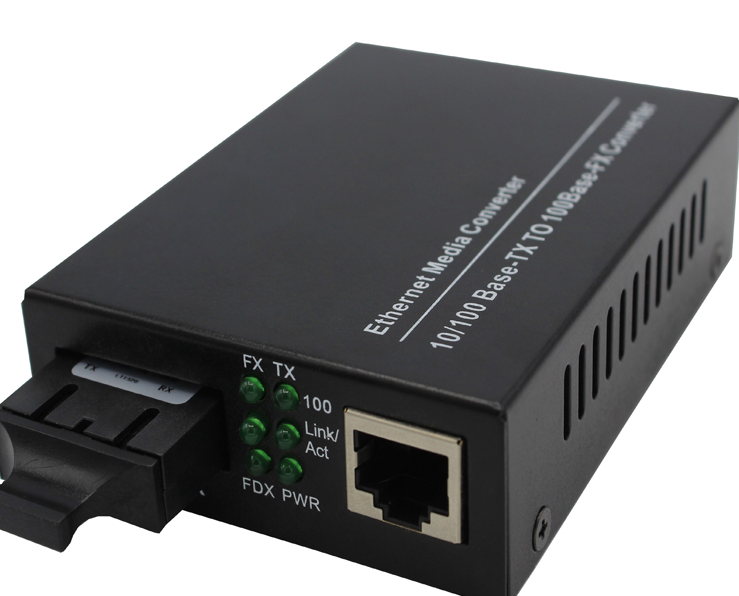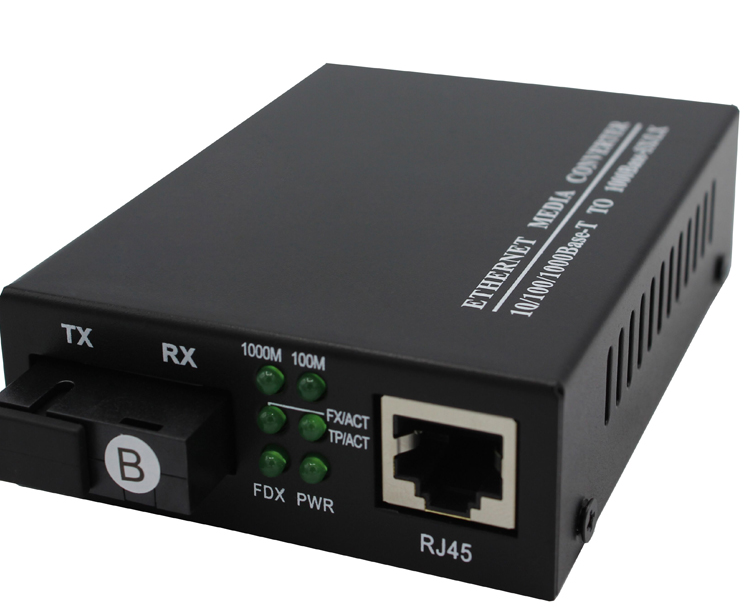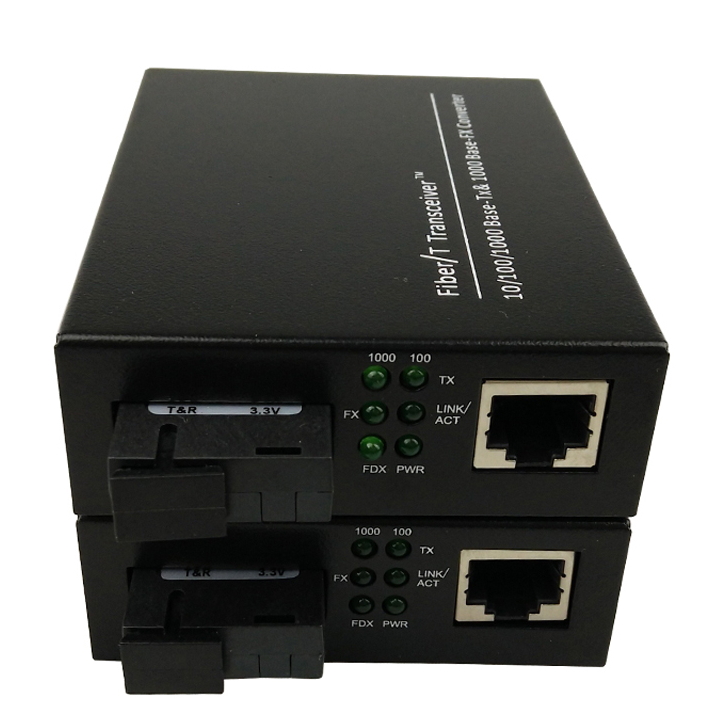 Kategori produk : Fiber Media Converter