RJ45 Optik Serat Untuk Penukar Ethernet Cat6 Media
Fiber To Cat6 Converter mencapai sambungan yang berubah dari 10 / 100BASE-TX ke 100BASE-FX. Fiber To Rj45 Converter menukar jarak penghantaran Ethernet dari 100 meter lengan ke gentian optik tunggal 2-100 Km. Fiber Optic To Ethernet Converter lebih banyak; Serat optik mempunyai kelebihan gangguan anti-elektromagnetik, jadi Transceiver Serat Optik sentiasa digunakan untuk rangkaian komputer lebar jarak jauh dan luas.
Foclink Supply F iber Media Converter , PLC Splitter, SC Penyambung cepat, Tetap Optik Attenuator, S ingle Mode Fiber Patch Cord .
Ciri-ciri Utama: ( Fiber Media Converter, Fiber Optic Media Converter, 10 100 Fiber Media Converter, M edia Converter 1000 )
1. Fungsi perundingan auto membolehkan pelabuhan UTP untuk auto pilih 10/100 / 1000M dan Full Duplex
2. Port UTP menyokong sambungan MDI / MDI-X auto crossover.
3. Fiber Singlemode: jarak maksimum sehingga 60km
4. Menyokong maksima 1536 byte Ethernet packet
5. Mengawal kawalan aliran
6. Mengguna pakai bekalan kuasa dalaman
Informasi teknikal:
1. Standard pengendalian: IEEE802.3z / AB, 1000Base-T dan 1000Base-SX / LX
2. Suhu bersuhu: 0 ~ + 50 ° C Suhu penyimpanan: -20 ~ + 70 ° C Kelembapan: 5% ~ 90%
3. Penyambung: UTP: RJ-45,10 / 100 / 1000Mbps; Serat: SC, 1000Mbps
4. Kabel: Kabel UTP: Cat 5e atau Cat 6 (jarak maksimum sehingga 100m)
Fiber: singlemode: 8.3 / 125, 8.7 / 125, 9 / 125μm (jarak 20-100km)
5. Kawalan aliran: Duplex penuh: IEEE802.3x Half Duplex: tekanan belakang
6. Kuasa: DC 48V ke DC 5V
7. Jadual alamat MAC: 4K
8. Penampan data: 256K
Spesifikasi produk:
10/100/1000M Dual fiber

Connector type

SC

SC

SC

SC

SC

Fiber type

Multi-mode

Single-mode

Single-mode

Single-mode

Single-mode

Wavelength

850nm

1310nm

1310nm

1550nm

1550nm

Max Distance

62.5µm: 224m

20Km

40Km

60Km

80Km

50µm: 550m

Min TX PWR

-11.0dBm

-9.0dBm

-4.0dBm

-8.0dBm

-3.0dBm

Max TX PWR

-6.0dBm

-5.0dBm

0dBm

0dBm

0dBm

Sensitivity

< -18dBm

< -21dBm

< -24dBm

< -25dBm

< -25dBm

Link Budget

7.0dBm

12.0dBm

20.0dBm

17.0dBm

22.0dBm
Gambar Produk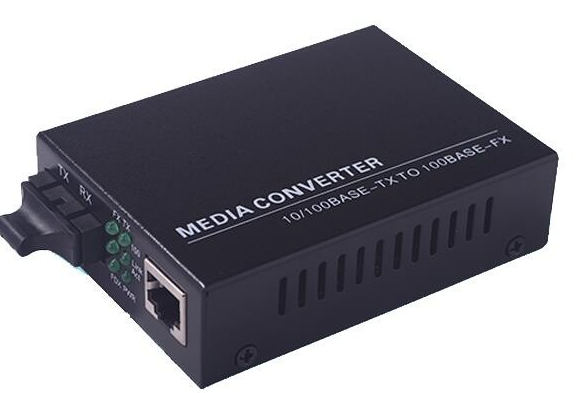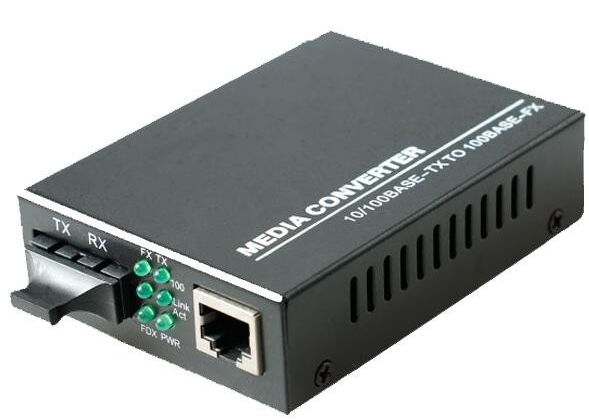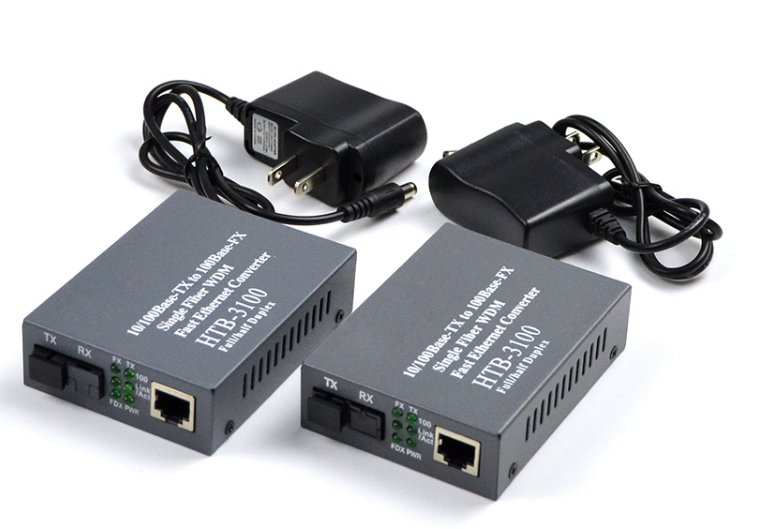 Kategori produk : Fiber Media Converter